🤷‍♂️ What is Duffel?
Duffel is a simple extension for Chrome, which adds a little button to your Gmail Inbox.
When you click this button, you can download your emails as PDFs. You can also download up to 100 emails at once in a zip file.
📸 Example Screenshots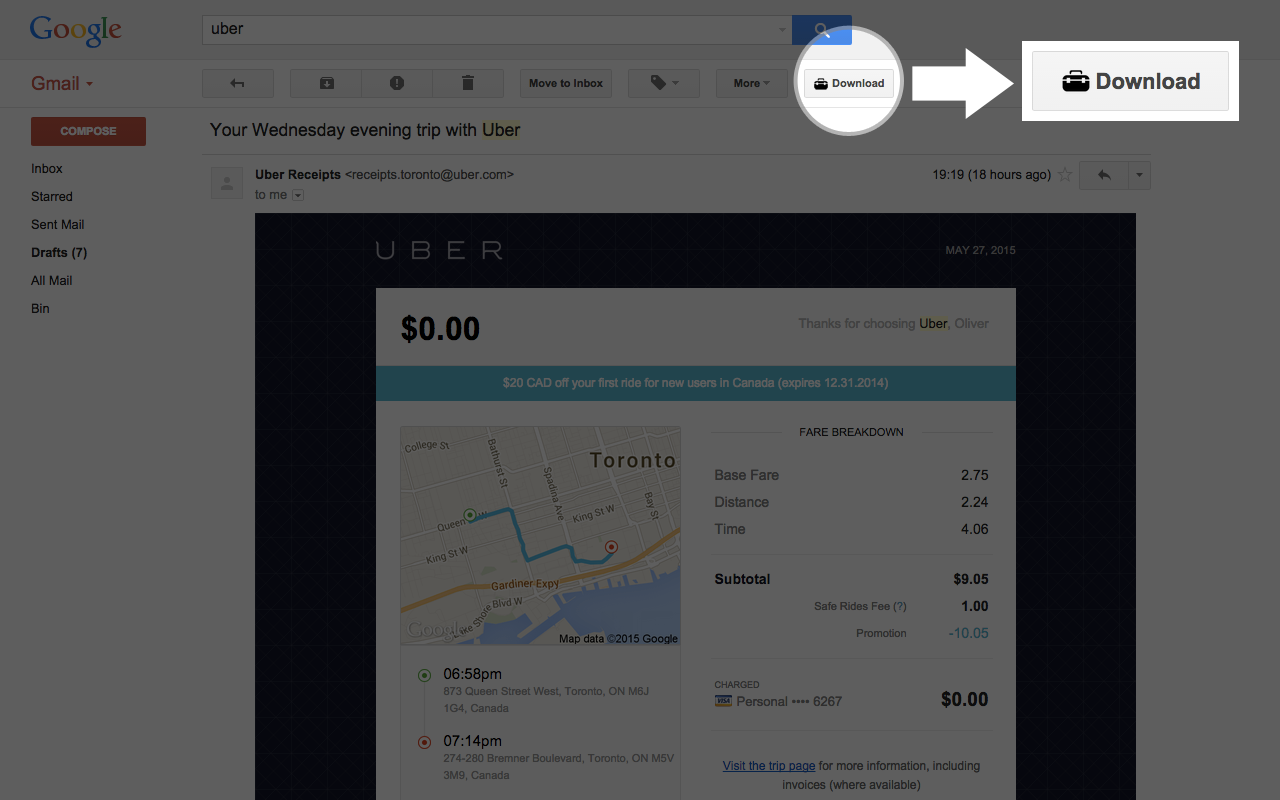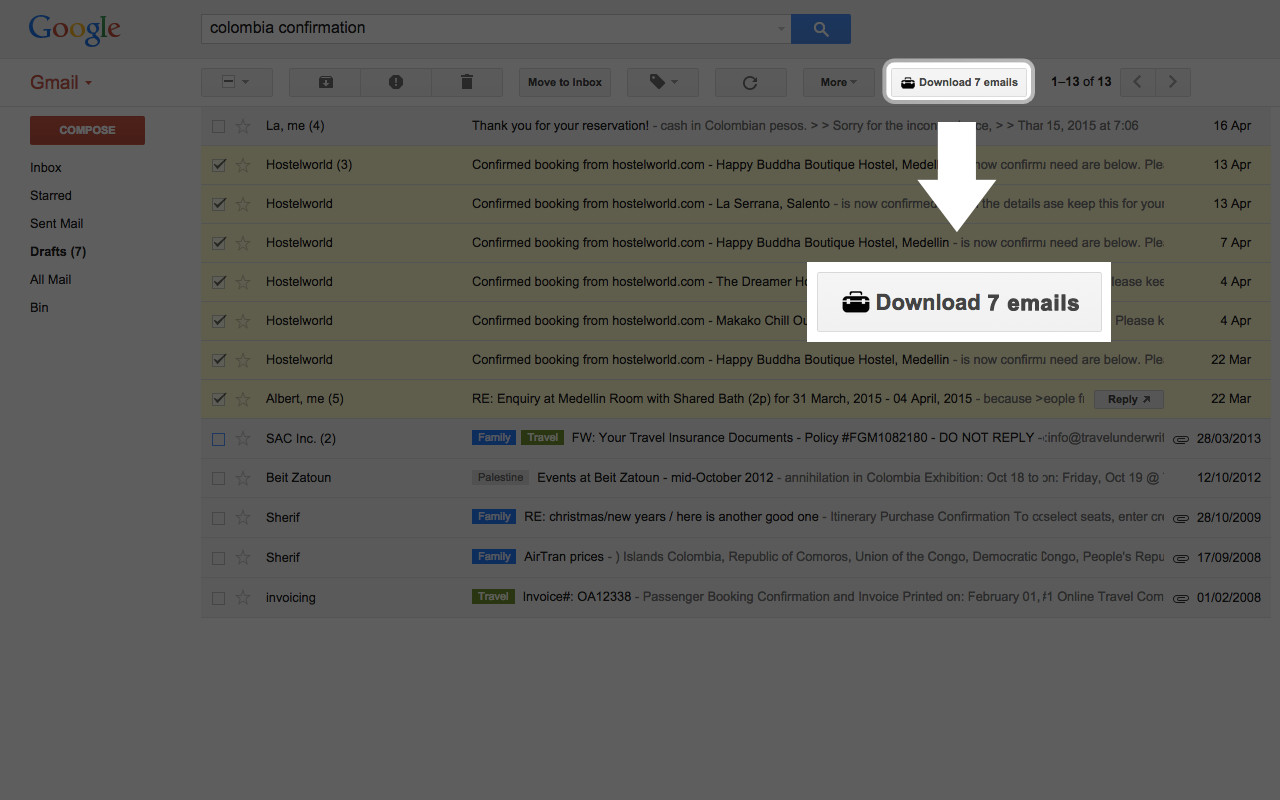 ---
👬 Who's behind it?
Duffel was built by Oliver Nassar. He's based in Toronto 🇨🇦, and likes coffee ☕.
🙏 Acknowledgments